Escape is possible!
If you like to spend some time with your spouse and the kids, buy a Family Ticket!
Maybe because of the latest Covid measures, you won't like to sit with other people on board. Or you just want to have fun with your own family. A household – a family with kids or a couple- that's what it is, to step on board with a family ticket.
If you're stuck at home working or just sick & tired of the lockdown – escape! Join us on board! We cruise direction city centre or to the lush and green nature of Westbroekpark or maybe we escape direction Leidschendam. We can tell some stories about the city or we keep our mouth shut ….What ever you like!
You have your own private cruise in a huge boat! so you can dance! No seriously – the boat is yours. Bring your own drinks and food. We welcome you with a cold bottle prosecco on board. Connect your Play list by bluetooth on the boom box. We can bring fishing nets for the children, getting a coffee to go or something else at our local retaurant. A lot of things are still possible for a wonderful escape!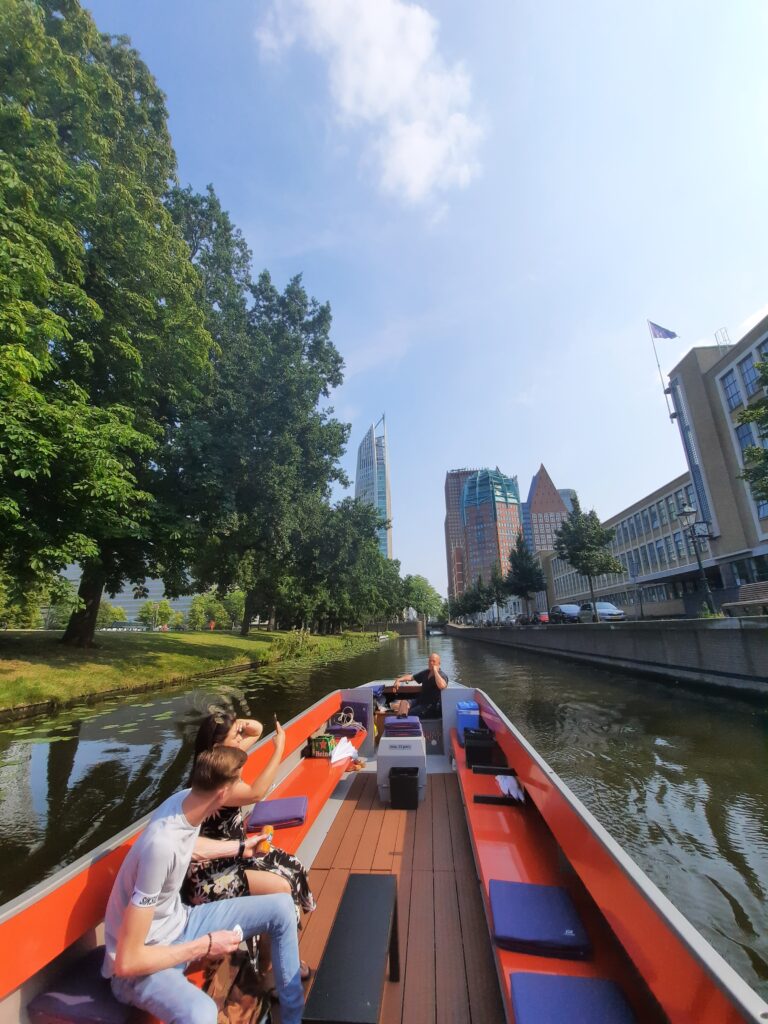 Family Ticket
Includes a 1,5 hour cruise with Jan & Leonie.
Includes 1 cold bottle prosecco and glasses.
Boarding point, Dunne Bierkade 13 (near restaurant Kaai13)
Feel free to bring your own music to connect on our bluetooth speaker.
Feel free to bring your own drinks & bites too.
More information? check FAQ
Another day or time, or if you have questions, please call or contact us.