Bachelor Party The Hague
If you've been given the task of organising the hen party to beat all hen parties ? stick with us!
Because hen parties don't have to be all boozy bars and willy straws. Start the bachelor party on our boat- organise your own quiz or game on board.
Perfect place – a boat tour on your best friends bachelor party ! and of course you have drinks on board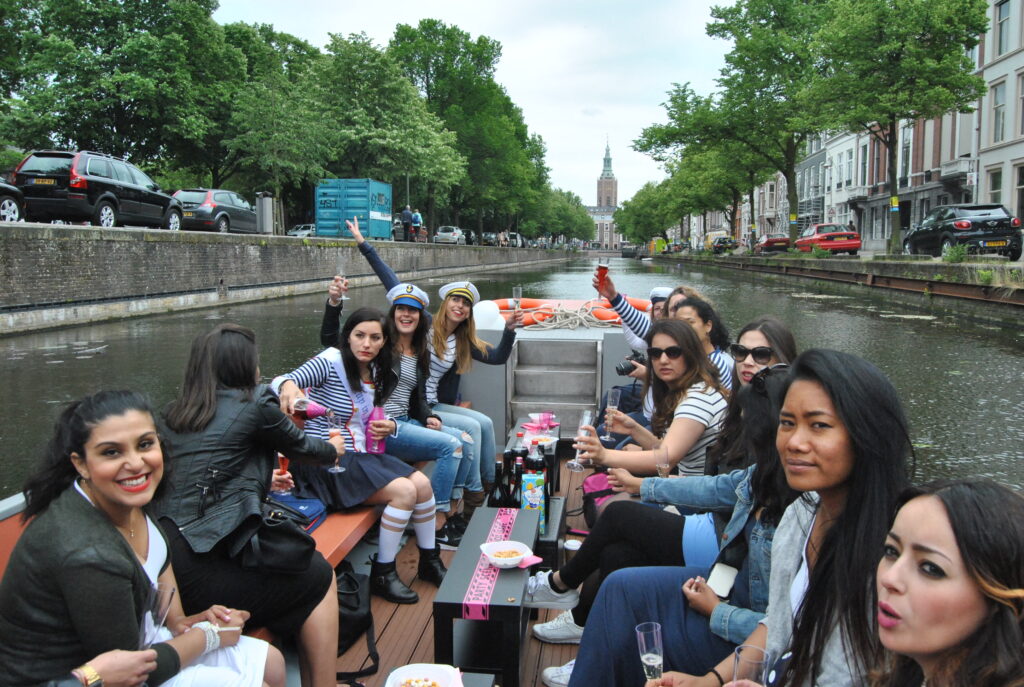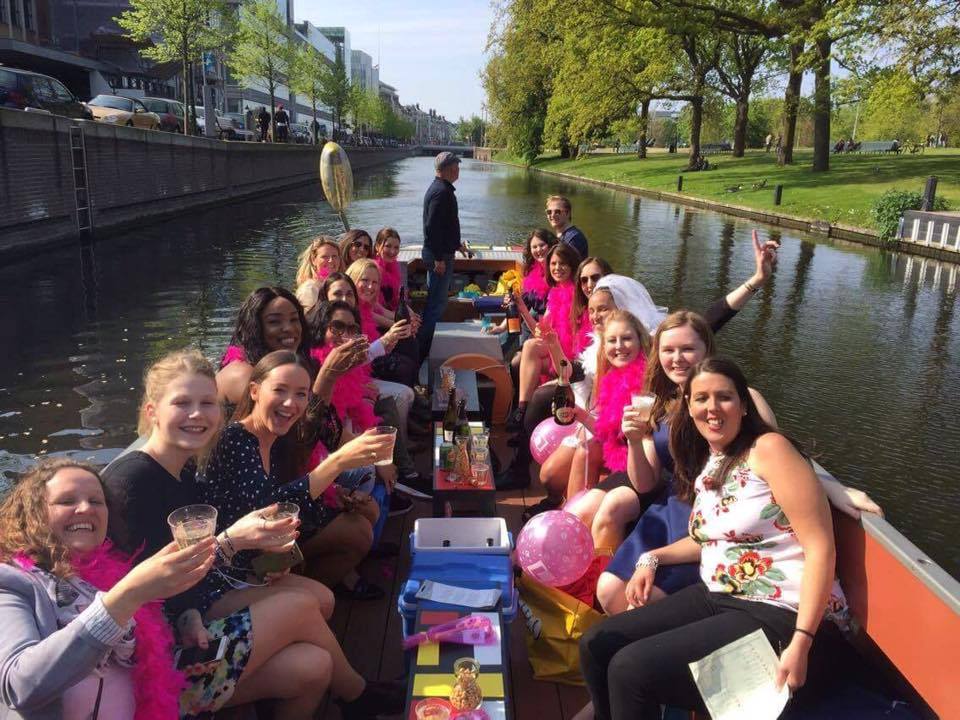 A bachelor party, also known as a stag party, stag night, stag do, stag weekend or a buck's night – you're the best man to plan this party shortly before he enters marriage, to celebrate his "last night of freedom".
Join our Bachelor boat tour through city centre The Hague or direction splashing Scheveningen.
Bachelor Party The Hague !!
We have music equipement on board – to connect with your mobile phone-
Custom made possibilities for your boarding point -to hop on & hop off on the canals of The Hague & Scheveningen.
Its fine to bring your own food & drinks on board . Hire the boat exclusive for your friends.
On the bachelor party boat you probably don't want a guide- otherwise you can't party. If you do like a guided tour on board- the extra admission will be € 25,-
If you don't want to carry your own beverage – book a package with drinks & bites.