Team-Building Activities in The Hague
Looking for a fun team-building event together with your colleagues in the Den Haag (The Hague) area? Well, you have come to the right place!
The combination of city and beach provide a wide range of possibilities.
Discover your colleagues hidden talents by spending time together outside the office, having some drinks and bites on board and you might have fun with the boss!
Join a boat ride for a pleasant 90 -minute ride through the canals. The boat tour can be part of a day outdoors. Easy to combine with a beach activity at Scheveningen or with a lovely diner in city centre. You can use the 90 minutes for a business brainstorm or just relax and listen to some music.
Embarking can be another spot than disembarking, depends on your program and if we can help to make it easier for you, we will try to find the nearest boarding point.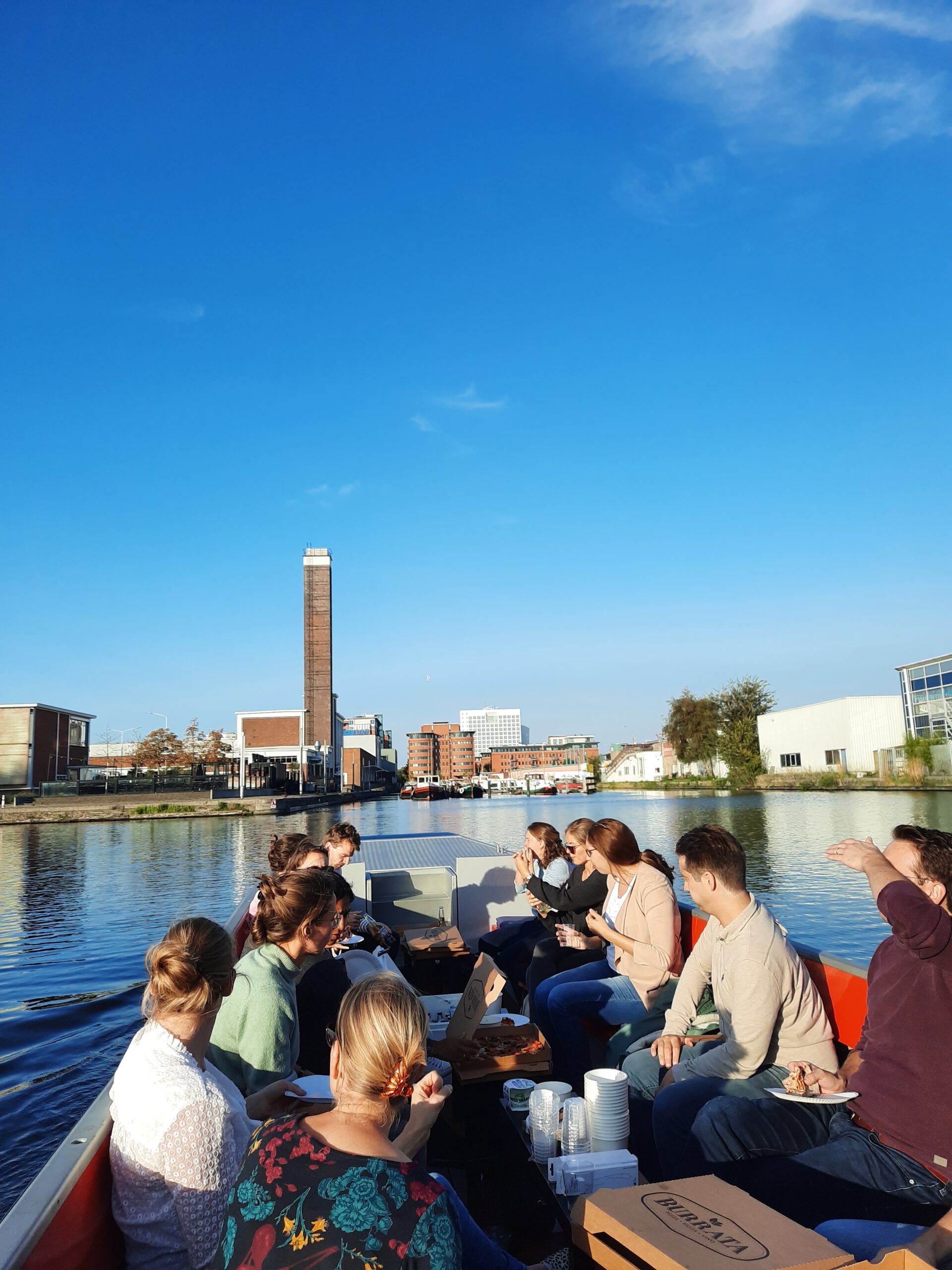 Team-Building Activities in The Hague
Your company outing can be perfectly combined with other activities. You can still go Stand Up Paddle Surfing or play beach volleybal and afterwards come on board while enjoying a cold drink. Just saying…
Contact us, with information of your team building day in The Hague. We're you stay, and were you like to go afterwards and if you like drinks on board or just the boat with skipper. We're happy to help you out!